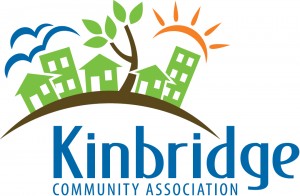 Kinbridge Community Association
Kinbridge Community Association (KCA) mission, KCA actively engages and empowers community through positive relationship building and the facilitation of programs and services that embrace equity, inclusion and diversity. KCA's goal is to build community capacity by providing inclusive recreation, education and social programs and services for children, youth and adults while encouraging healthy relationships and facilitating partnerships. Our approach to working towards healthy neighbourhoods is unique in that it is an organic response to identified need. We use capacity building framework, meet people where they are at, strengths based, and we ensure they have input in the solutions. We use a capacity building framework, working with, not for, community residents. We focus on strengths of individuals and families; together we build on those strengths.
KCA works with numerous partners, collaborations and supporters in the community throughout the year. We work together in various capacities to build the strengths of children, youth, families, individuals and seniors to create a healthy community: donations, funding, collaboration, networking, in-kind services, shared resources and advocating. KCA with community members and partners, provide programming for the diverse communities in our neighbourhood. Together we work to create opportunities and a place of belonging.